Transport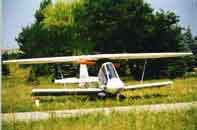 There are no public flights within Moldova, because Moldova is a small Republic. Cars, buses and trains are most commonly used.

Cars with drivers
If you would like to hire a car with a driver you could contact the travel agency West East Travel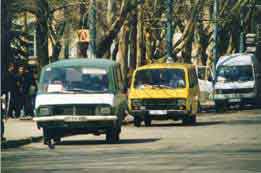 Public Transport
There is no subway system in Chisinau, although there is an extensive bus, trolleybus and mini-bus system which is used by most local residents. Buses and trolleybuses normally begin service at 06:00 with buses operating until 22:00, trolley buses and mini-buses until midnight.
Tickets are not used and cannot be purchased in advance. Route numbers are posted on the front and side windows.
Single trip fares for buses are: 2 lei (0,16USD)
Single trip fares for trolleybuses are: 1 leu (0,08 USD)
Single trip fares for minibuses are: 3 lei (0,25 USD)
Transportation fare is paid directly to the conductors or the driver.
Taxi companies are widely spread in Chisinau. An average cost of a trip from one rayon to
another is about 2,4-3 USD.
If you need to travel more through the city or the country you can rent a car.
You can choose to travel to the country by bus
There are 3 bus stations in Chisinau assuring the link with all towns and villages from the country and rendering of course services for international routes:
Central Bus Station located on Mitropolitul Varlaam St, behind the Central Market, has routes to Moldovan localities, Transnistria, Ukraine, Romania and Russia. For information call (+ 373 22) 54 21 85.
The South Bus Station is situated in the city outskirts on 146 Hincesti Highway You can take here buses to the South of Moldova and Gagauz Yeri Territorial Administrative Autonomy (Comrat, Cimislia, Cahul, Vulcanesti), South of Romania, Russia, Greece and Bulgaria. For information call (+ 373 22) 72 39 83.
The North Bus Station was built recently not far from the Central Bus Station close to "Tutun CTC" tobacco factory and "Calea Basarabiei" the biggest clothes and shoes market from the capital. There are provided routes to the North of Moldova (Soroca, Balti, Edinet, Tipova, Floresti and other localities) and Transnistria (Dubasari, Ribnita, Grigoriopol,etc.) For information call (+ 373 22) 41 13 38.

Apartments for short-term and long-term rent in Chisinau, Moldova