Accommodations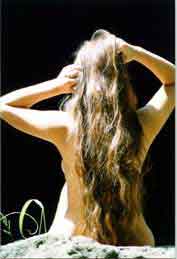 Hotel type apartments
Usually they are situated downtown, not far from all the major stores, restaurant, supermarkets and shops. They are very well equipped comparable with the 4* hotels but the price is much lower.
If you need such an apartment or want to book a room at a hotel contact the travel agency West East Touring.
Kishinev Hotels
Turist
It has cheap singles/doubles for 25/35 USD a night. Rooms have private shower but hot water is variable. Reception staff speak no English. The hotel has been recently renovated.
Zarea.
The same as Turist
Meridian
Equal standing with Turist.
Cosmos
It is a tall concrete block. It has reasonably priced rooms. It has a restaurant and a 24 hour bar for travellers arriving at night. Singles/doubles are 40/50USD, private bath.
National
A 17-storey building. Singles with/without TV cost 50/40USD, private bath, with a rate of 20 USD for those who want the rooms for 12 hours. Everyone has to pay a registration tax of 2USD. The hotel has a post office, left luggage room, cafe and restaurant.
Chishinau
Singles/doubles cost 30/40 USD. Private bath available for each room. The hotel restaurant has a good reputation for traditional Moldovan cuisine.
Moldova
About the same facilities and prices as Chisinau
Weather Wise
American owned hotel, away from the city centre. Has single/double rooms with air conditioning and private showers. Rooms are for 60/85USD a day.
Dacia
A privately owned hotel, is a large block close to the parliament in the heart of the city. Single/double rooms with air conditioning and private bath are for 90/120USD
Codru
A state owned hotel, located downtown. The hotel decor is dark and little attractive. They charge 80/120 USD for a single/double with private bath. It has a restaurant.
Jolly Allon
Considered to be one of the best in town (another one being Monte-Nelly). It is situated next to the German Embassy. The enticing sofas in the reception are enough to make you want to check in immediately, although it is a little expensive, hotel rooms range in price from 140USD for a single room to 295USD for an executive suite
Monte-Nelly
One of the best hotels in town, it has few rooms, that's why bookings are necessary. For a single room you should expect to pay from 120-140USD