Facts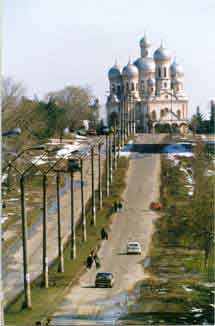 Moldova is a picturesque country with an interesting history and many places to visit. In spite of this it remains a fairly unknown tourist destination.
The official name of the country is the Republic of Moldova. Geographic coordinates: 45o28' - 48o28' N, 26o40' - 30o06' E
Even though it is very close to the Black Sea the Republic of Moldova is a small landlocked state in Eastern Europe, North East of Romania.  It covers a surface of 33,843 sq km and is bound to the north, east and south by Ukraine, in the west Prut River separates Moldova from Romania. The largest part of the country lies between Nistru and Prut. Danube River is the only outlet to the Black Sea for Moldova.
You can cross the territory of Moldova by car from its Eastern border to the West in only four hours. During the trip you can see vivid views of sloping hills covered by forest. This area is known as "Moldovan Switzerland" for its picturesque nature. The forests alternate with orchards and vineyards and where ever you go in Moldova you will see walnut trees lining the roads.
The country is hilly but the elevations never exceed the highest point 430 meters Dealul Balanesti and the lowest one -2 m Nistru River. It is also well endowed with various sedimentary rocks and minerals including sand, gravel, gypsum, and limestone, used for producing of building materials. It's most precious welfare besides people is cernoziom or black soil.
Very mild and pleasant temperate continental climate have made the country one of the most productive agricultural regions and major supplier of agricultural products in the region.
Temperate warm summers register in July 25-28°C. Winters are mild, average temperatures reach in January -4 -7 o C.
Precipitation is fairly light and irregular, and is least in the south, where it averages 350 mm (about 13.6 in) per year. Precipitation is greatest in the higher elevations, where it can exceed 600 mm (about 23 in) per year.
A wide variety of flora and fauna resides in the republic. The central part of the country is covered by century old oak trees called Codri forest. There are about 2300 species of plants on the whole territory of Moldova. Local fauna consists of 68 species of mammals (fox, roe buck, deer, wild boar), 270 species of birds and 10.000 species of invertebrates.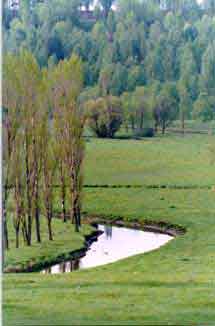 The capital and the largest city of the country is Chisinau. It is located in the central part of the Republic of Moldova on Bîc River. The city is the industrial and commercial centre of Moldova. Chisinau can be proud of the highest proportion of green spaces among any major city of Europe. The country's main cities are Chisinau, Balti, Tighina (Bender), Tiraspol.

Time

The Republic of Moldova is in the Eastern European Time Zone GMT+2 (7 hours ahead of Washington, DC during Standard Time). Daylight saving time GMT+3, begins last Sunday in March; ends last Sunday in October.

Population

The Republic of Moldova has a population of 3,938,679 (2004 Moldovan census) that makes it one of the most highly populated republics of the former USSR. About 75.8% consider themselves Moldovans, 8,3% Ukrainians, 5,9% Russians, 4,4% Gagauzians, 2,2% Romanians, 1,9% Bulgarians and 1,4% others. The prevailing denomination is Eastern Orthodox Christians that has 95,5% believers in Moldova.


Currency
The official currency is Moldovan Leu (MDL). Official exchange rates and other largely used references you can find on the site of the National Bank of Moldova www.bnm.md

Telephone
Country code: 373. For outgoing international calls: dial 0, wait for tone, then dial 0 and the country code.

Mobile telephony
GSM 900 networks in use. Roaming agreements in operation. Coverage extends over almost the whole country. Network operators include Orange (website: www.orange.md) covering 94% of the territory and 120 countries available through roaming, Moldcell (website: www.moldcell.md) 93,11% coverage and 87 countries through roaming and recently opened Unite cell telephony (website: www.unite.md ).

Post
CHISINAU:
Address: 39 Bulgara str, MD-2001
e-mail: chisinau@posta.md
Caraman Ludmila-Director
Telephone: (373)(22) 27 52 00